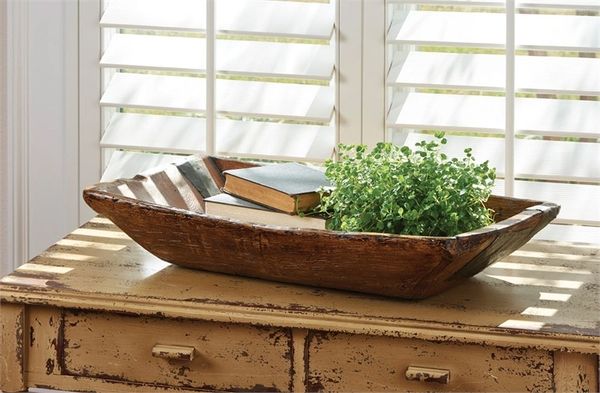 Treenware Patch Trencher
New Large trencher features amazing details of the original antique piece including the repair work done at both ends. 
Utilitarian wooden wares (called treen) are some of the hardest objects for curators to date, since their forms changed slowly over time, and they survive in fewer numbers than more decorative, less functional goods. As such, the object on which this faux wood interpretation is based is loosely dated to the mid-18th to mid-19th centuries. 
Dimensions: 5.5"H x 29"W x 15.25"D
Material: Resin
Reviews