Large Chesterfield Chandelier in Americana Black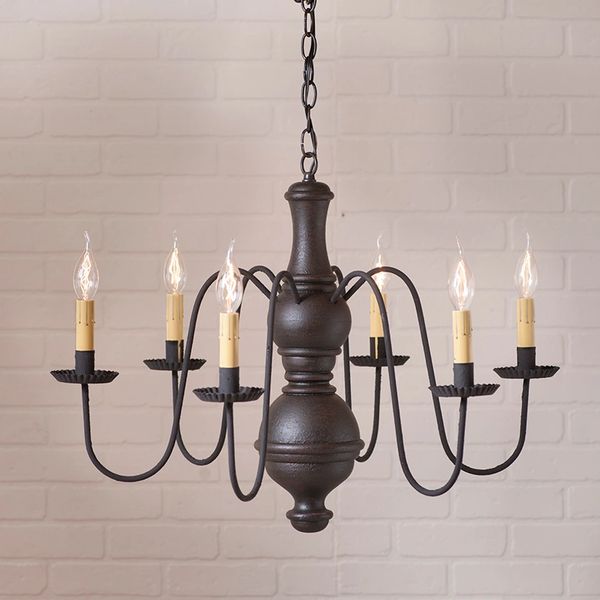 Large Chesterfield Chandelier in Americana Black
The Large Chesterfield Chandelier is a beautifully proportioned larger chandelier that will work well in a country kitchen or dining room.
Direct wired with six Candelabra sockets, 60 watts max. per arm. Wired with 7 feet of wire, 3 feet of chain and a ceiling plate kit is included. Additional chain may be ordered. This chandelier is UL-CUL approved and has a 5 year guarantee.
Measures 20.5-Inches high and 27-Inches diameter
Textured pebbly black finish with textured black arms and crimped pans
Made in the USA!
Reviews