Single Ceiling Light with Folded Bars in Rustic Tin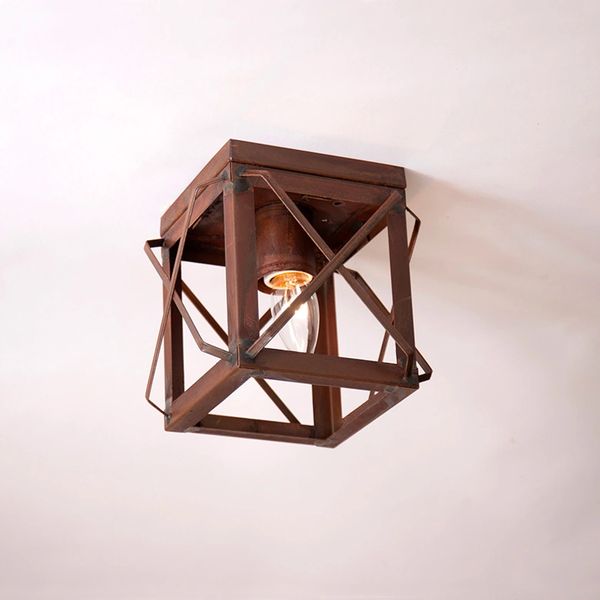 Single Ceiling Light with Folded Bars in Rustic Tin
Practical and decorative are what we use to describe this ceiling light. 60 watt max. bulb provides plenty of light in a hallway or a bedroom.
Direct wired with one Medium (Standard) socket, 60 watts max. Rustic Tin finish. No glass panels, open sides. Handcrafted in Pennsylvania. This light is UL-CUL approved and has a 5 year guarantee.
Measures 7-Inches high and 6.5-Inches square
Made in the USA!
Reviews