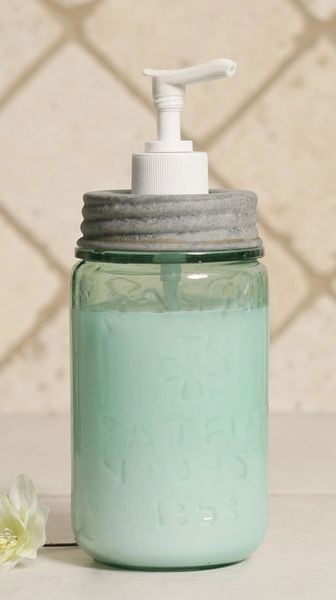 Soap Dispenser or Lid
Aqua reproduction 1858 Mason' pint jar has a zinc looking metal lid and is handy for soaps or lotions! It's clear glass and holds one pint of liquid. When bought, this product comes with the white pumper as shown.
You can also buy the lid and pump separate and use your own jars!
3" dia. and 8" tall. 
Made in USA!
Reviews