Thorndale Ceiling Light in Pearwood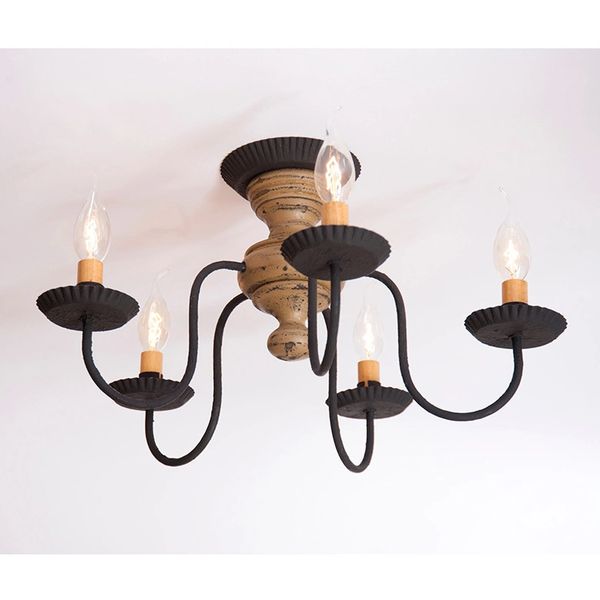 Thorndale Ceiling Light in Pearwood
This light fits well into any casual decor. The five arms allow for plenty of light with 60 watts max. per arm. The center is spun from poplar hardwood then painted. It will provide plenty of light in entrances, hallways and bedrooms throughout your home.
Direct wired with five Candelabra sockets, 60 watts max. Textured pebbly black arms with crimped pans. Textured pebbly pearwood body color. Handcrafted in Pennsylvania. This light is UL-CUL approved and has a 5 year guarantee.
Measures 10.5-Inches high and 19-Inches diameter
Made in the USA!
Reviews